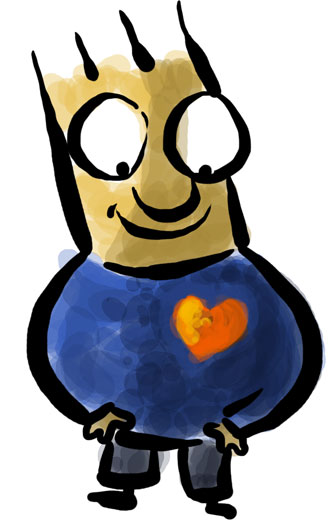 Most of us think up a uniqueness or brand positioning and then worry about one thing: that the uniqueness will quickly get obsolete.
And it's true—your uniqueness will quickly get obsolete if all it's really doing is trying to be the 'flavour of the month'.  Or you could create a DNA factor.
So what is the DNA when it comes to positioning?
Let's suppose you're a teleconference company. And you say that your equipment is so darned good that a conference like being in the 'room next door'. Now what does that mean? Sure it means that your equipment is the latest and the greatest. But that can quickly become obsolete, right? It's easy enough for other companies to do the same. And pretty darned soon everyone has the very same equipment. And boof, your uniqueness is shot to hell.

Your brand positioning can't just depend on some marketing campaign. It needs to work off a DNA.

Oh no it isn't!
Your uniqueness is only in trouble if you use it casually—like a marketing slogan. But if it becomes your DNA—ah, now you're so focused on 'room next door' that you do everything you possibly can to recreate that experience for your customer. You may, for instance, require your customer to go through some training to get the best sound quality from the teleconference.
You may post videos and information on 'Why teleconference sound is crappy—and how to avoid it'. You may have teleseminars or teleconferences that treat all the other features as nice-to-have, but focus solely on getting absolutely stunning sound. And you may have recording systems that record high quality sound. In short, the whole fixation of your company will be with sound, sound, sound and yes, sound!
You stop focusing on every feature and build your DNA around the clarity of the call. 
That's when you get to be known for one thing. But more importantly, everyone in your organisation is um, crystal clear why the company exists; why they exist; and what's their mission. This clarity goes out to the audience and they in turn decide not just to choose you for your nice slogan, but because you spend your days and nights living to create great sound.
Audiences are smart. They can figure out when you're just running some stupid slogan. And when you live, breathe, eat and drink your uniqueness.
Bon appetit! 🙂
So do you have questions about DNA? Or examples of products or services with a strong DNA?
P.S. Introducing the Uniqueness Mastery Home Study
The Uniqueness Mastery Home Study is a precise system that enables you to get your product or service to stand out. And not just stand out in a garish, uncomfortable way, but in a manner where the customer knows exactly why they're choosing you over the competition. It follows a system that that shows you how to get to your uniqueness.  Find out more Uniqueness Mastery Home Study